Learning, networking and selfies were all part of the fun when members of the Young Presidents Organization's (YPO) Southeast U.S and Caribbean Regional Chapter came to Turks & Caicos for a three-day conference in late April.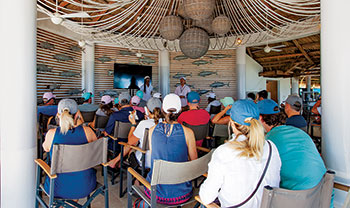 With 27,000 members on its worldwide rolls, YPO is a global platform for rising CEOs and entrepreneurs. Its focus: Peer-to-peer learning and knowledge sharing.
Highlights of the April YPO on Providenciales included well-attended workshops that featured business leaders – including tech pioneers and industry game changers – discussing their personal experiences.
"In YPO, it's all about experience instead of advice," said Jeff Dudan, the chapter's Vice Chair/Incoming Chair. "What we do in building businesses and traveling around the world is we all gain incredible experiences, and we share those with one another."
The event also provided opportunities for Turks & Caicos business leaders to attend sessions and make new contacts.
"As an island (nation), I think sometimes people think that we are far away from everything," said Grace Bay Resorts COO Nikheel Advani, a YPO member. "But when we have YPO here… it opens up doors for everybody."
Director of Tourism Ramon Andrews said the wisdom and connections local business leaders acquired via YPO talks and contacts will be an ongoing benefit for TCI as the effects ripple through the community.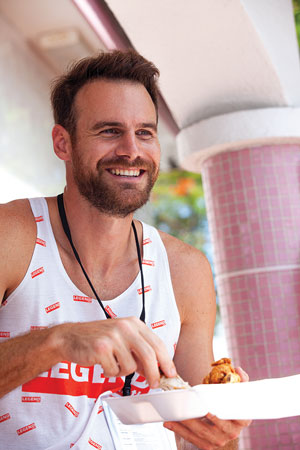 But the value of introducing American luxury travelers to TCI was also an exciting part of the agenda. To give the attendees an opportunity to 'feel the culture,' Advani and Grace Bay Resorts Cultural Director David Bowen put together a one-of-a-kind island scavenger hunt. Split into teams, the groups took part in numerous activities, including buying oxtail at the supermarket and chatting up an island resident while purchasing chicken at a street-side café.