When Windward Development Director Ivor Stanbrook first arrived on the island of Providenciales in the mid-1980s, it was a child's paradise. As a young man, he spent hours playing in the sea and exploring the islands' coasts. Swimming, sailing and boating were some of his favorite ways to spend his sunny summer days. Stanbrook's family has been involved in the islands for over 30 years and he has called Provo home for much of his adult life.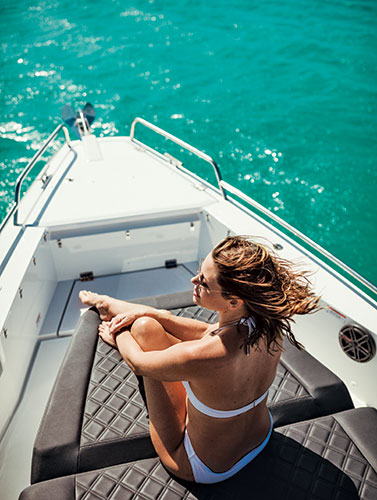 Today, with the giddiness of that young man who soaked up the spirit of Caribbean living, the British born father excitedly shares plans for a groundbreaking new residential resort community on Providenciales. Located on the western end of Long Bay, South Bank is to be a destination where a new generation can enjoy the essence of the childhood paradise Stanbrook cherishes.
Nestled along the striking southern shoreline, South Bank is framed by the ocean, the beach, a marina and the Juba Sound salina, offering a vibe of relaxed informality.
"It's a very different atmosphere to the North shore," says Stanbrook. "The trade wind breeze and its laid-back nature makes it very special. We like to say that the south side is sun warmed and wind kissed."
With sweeping views of the Caicos Banks, South Bank sits on a stunning vista.
"There is an incredible character to the iron shore coastline and its landscape. We are very fortunate to have over 2000 ft. of coastline at South Bank, stretching from the end of Long Bay beach to the marina entrance. It is quite breathtaking."
The South Bank masterplan includes oceanfront and lagoon villas, townhouses with boat docks and eventually a select few condominiums. A new destination for resort neighborhood living on Providenciales, South Bank offers a sophisticated lifestyle opportunity for those who appreciate the excitement of water adventures and want to be a part of a greater community of individuals who share in their enthusiasm for coastal living.
"Livability is a big deal for us at South Bank," adds Stanbrook. "We are developing a community first and foremost."
Developing waterfront communities is the ethos of the development firm founded in 2015. Construction is currently at its pinnacle in Windward Development's sold-out premier neighborhood Blue Cay Estate, a 16-home waterfront community in Leeward.
"The residential component is important to us, and while owners at Blue Cay have the option to rent their villas through our Grace Bay Resorts managed program, ensuring they feel at home is our priority. A key value you will also find at South Bank."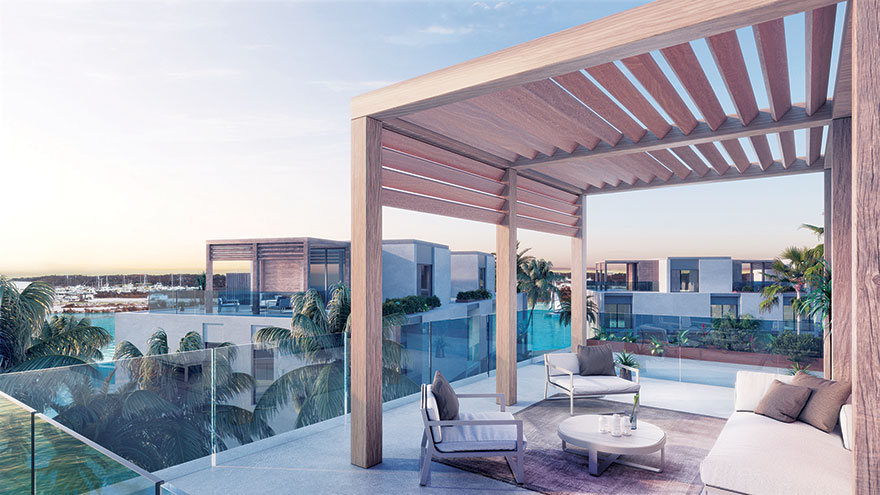 Helping Windward bring South Bank to life are several partners including Blee Halligan, a locally based architecture firm from London, who are molding the homes with their signature contemporary design style, already known from Blue Cay Estate. Each home at South Bank is to have a direct relationship with the Caribbean waters, designed by the team to uniquely bring the two together.
Home owners at South Bank will also have access to resort amenities and an optional rental program.
At the heart of the community will be the South Bank marina, also under the mandate of Windward Development to get a major overhaul.
"The marina will be an intrinsic part of both South Bank and the wider Long Bay community," Stanbrook says the upgrade will include the addition of amenities for both residents and visiting boaters.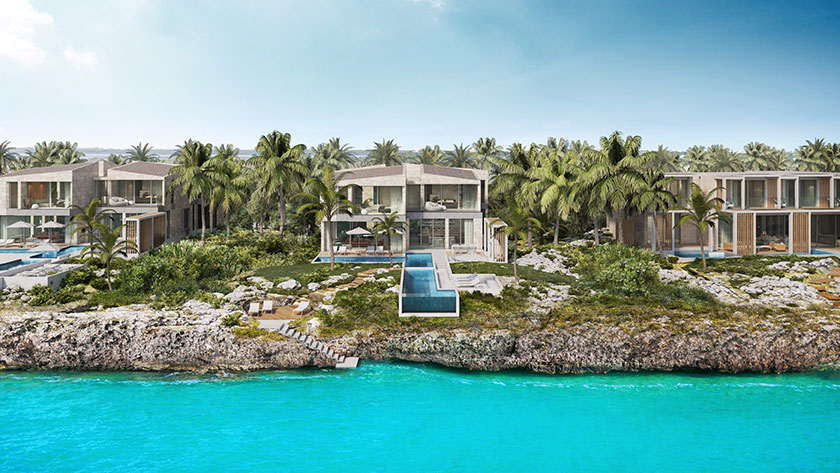 "Truth be told – I'm a boater, so I think I am most looking forward to taking advantage of the marine services we will offer. Being able to have your boat delivered to the dock ready for a day on the water with lunch and a cooler of cold beverages pre-packed is a boater's dream."
Combining stunning natural beauty, contemporary architecture, dedicated amenities and a team with a passion and drive for creating unique environments, South Bank is poised to be an exciting residential resort community on Providenciales.
Photography by Georg Roske. Renderings courtesy of South Bank