Peering across the 14-acre oceanfront site, completed rooftops dot the landscape. There is a busy hum of activity, as step by step, this striking residential resort located on Providenciales' north shore continues to take shape. Construction works are moving full steam at Rock House, all in preparation for the highly-anticipated opening this year.
Moving full steam for the team at Rock House means some pretty unique work. This includes artfully carving steps into natural limestone staircases, highlight features across the property. Additionally, stone artisans are busy placing exterior facia works comprised of local limestone.
"Carved directly from the Rock House earth, then hand-crafted and hand placed one-by-one on cottage exteriors, these stones deliver a spirit and soul to this unique property that must be seen to believe," Grace Bay Resorts' CEO Mark Durliat explained in a recent update on the resort's construction progress.
Exterior works on many of the buildings are reaching final stages. Interior works including fabrication of custom millwork, kitchens and timber ceilings are also moving along at a steady pace. Each with their own private pool, there are 28 homes currently under construction as part of Phase One of Rock House's master plan. These include both one and two-bedroom oceanfront, as well as ridgetop homes. For those interested in owning one of these exquisitely crafted luxury residences, there are currently only five available remaining for sale.
Another milestone the Rock House team has proudly reached in recent months includes the foundation for one the resort's feature swimming pools. At 100 feet in length, the resort's infinity pool is currently billed as the island's largest, and offers magnificent panoramic views. Just opposite the cliffside infinity pool, work is well underway on eight resort studios.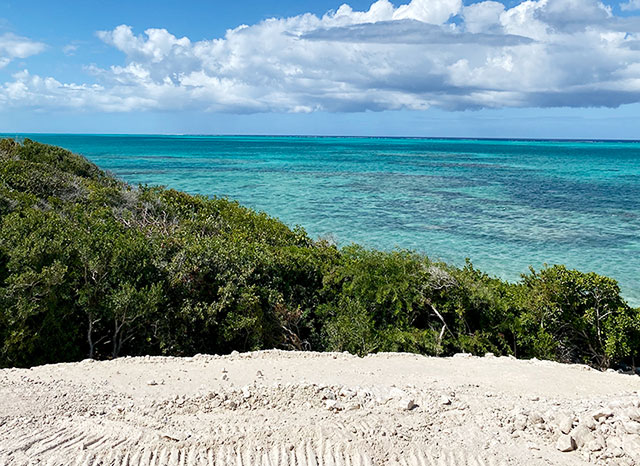 A quick peak down the shoreline, one can easily begin to envision guests enjoying sundowners at the sunset bar, cave bar or dining at the oceanfront restaurant. Expected to begin construction soon, the restaurant and bars with dazzling elevated views will be another highlight of the resort. For those who enjoy their views from the shoreline, the resort will also feature an exclusive beach club. Follow @RockHouseResort to see regular updates on progress towards the grand opening.