When Executive Chef Colin Watson and his culinary team took the Gold Medal in the Savory Category at Providenciales' 2019 Chocolate Lovers Showcase this February, it was hard to imagine anything could top the emphatic explosion of cheers that followed.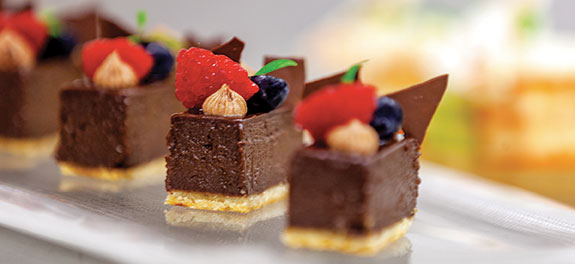 But a few minutes later, when Watson and his crew from Beaches Turks and Caicos Resort, Villages and Spa won first place in the Chocolate Lovers Showcase Sweet Category, it happened. This time the roar of the crowd transcended mere celebration and became something truly thunderous.
Watson's stunning double-win represented the first Gold Medal sweep in the popular event's nine-year history. The winter showcase at The Palms Resort, which pits top talent from Provo's best kitchens in a spirited People's Choice competition, has become a highlight of the island's culinary calendar, attracting an international foodie crowd and spurring victory-obsessed chefs to new heights of creativity.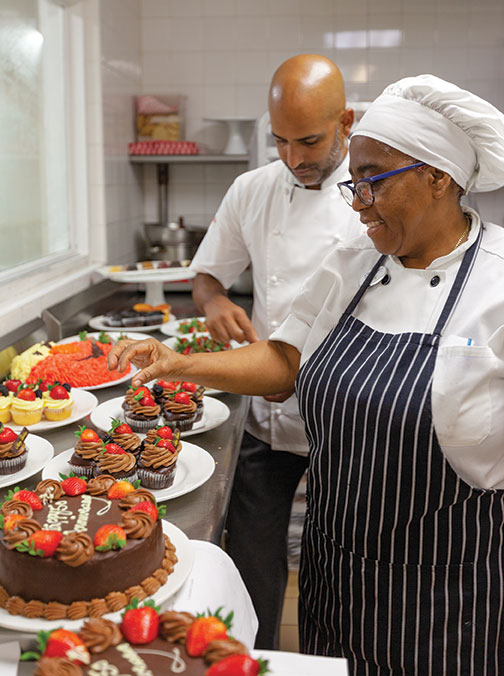 For Watson and the diverse team from Beaches, the path to glory began months before. As executive chef for the sprawling Five Star resort on Grace Bay, Watson leads 370 food and beverage employees spread across 24 food outlets and two staff restaurants. That's its own challenge, but it's also a tremendous creative resource, Watson figured.
Since the goal for each year's Chocolate Lovers Showcase is to refine wildly fresh ideas into truly memorable dishes, Watson approaches the challenge as a collaborative project, leveraging the combined creativity of the entire staff. Sometimes he'll focus on one restaurant kitchen for answers. Sometimes he'll combine efforts from different outlets across the resort. Then the testing starts, preparing versions of each idea and sharing them with the staffs of other restaurants. Sometimes they'll even offer the dishes up to restaurant guests in search of feedback.
This year, that process produced two absolutely stellar entries. For the savory contest, they topped a "Chocolate Kissed BBQ Pork Taco" with a white chocolate and pistachio guacamole, tropical fruits and pickled onions. For the sweet category, they served a "Banana and Bambarra Rum Fritter" with milk chocolate risotto and Salt Cay sea-salted caramel fudge ice cream.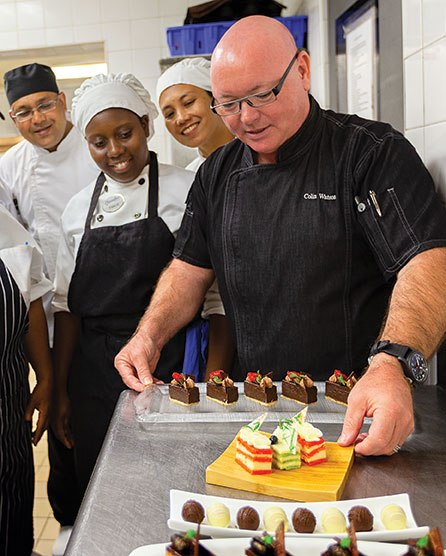 This year's flavors clearly delighted the chocolate lovers in attendance, but Watson cites another important ingredient: Team spirit. It's what makes the Showcase so special to his dynamic crew, but it's also what Watson loves best about working at Beaches. "It's what makes your day so fulfilling and joyful," he said. "You're touching so many lives."
And Watson was right there in the mix with his crew, everyone hustling, everyone focused, everyone pushing themselves to turn out perfect plate after perfect plate.
For the Beaches kitchen boss, the road to this triumph began in his native Scotland, where the 14-year-old Glaswegian took a job as a pot washer and never looked back. After finishing technical college, he began working his way up the kitchen ranks in the 1980s, moving from restaurants to hotels and back, with high-profile stops at Scotland's Turnberry Hotel and the Lyford Cay Club in the Bahamas. He's worked in the Turks and Caicos since 2008.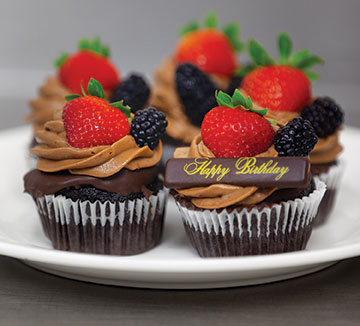 Over the years, Watson became increasingly connected to his adopted home. His desire to give something back led, four years ago, to a leadership role in Turks and Caicos' national youth culinary team. He's led it to multiple awards, and runs a summer internship program at Beaches that puts promising young cooks in the resort's kitchens.
The Chocolate Lovers Showcase is, itself, an attempt to give back to Provo. Proceeds benefit Salvation Army TCI's hot lunch program for at-risk students at three schools on the island.
But as meaningful as all that might be, it's still hard to beat the feeling that comes with an unprecedented win at TCI's premier culinary event. You can see it in his eyes as he recounts the effect the shared victory had on kitchen staff from Beaches' pizza parlor to its pastry shop.
"It was very special," he says, downplaying his emotions. But his beaming eyes tell the rest of the tale.