The life of a single act of kindness often can go on to positively impact places and people we never imagined, creating a legacy of its own unbeknownst to the original good Samaritan.
For guests of any Grace Bay Resorts property like Grace Bay Club, West Bay Club or Point Grace, the stay alone helps to support the group's foundation (GBRF) through each hotel's financial commitment to the organization. Guests who make further donations in kind, join forces with the power of community donors who help to bolster the foundation's resources. This allows its Director, Johnna Messam, to more broadly affect its core goals of promoting education in the Islands, advancing tourism and reaching out to the community in impactful and creative ways.
Since 2009, the GBRF has committed its resources to the very heart of the community, focusing mainly on youth through athletic, artistic and academic sponsorships and community initiatives.
"We've adopted six schools across the country, annually providing back-to-school supplies for both students and administration staff, hosting Christmas parties, supporting performing arts competitions like Perform On Point (POP), and so much more," Director Messam says of the work she spearheads.
"For our ten-year anniversary, we decided that we wanted to do something unprecedented, both for donors to the Foundation and its beneficiaries. On the suggestion of one of our Grace Bay Club team members, Almando Rigby, who is the father of a 10-year-old autistic boy and co-founder of the Hope Foundation, we decided to plan a very special evening."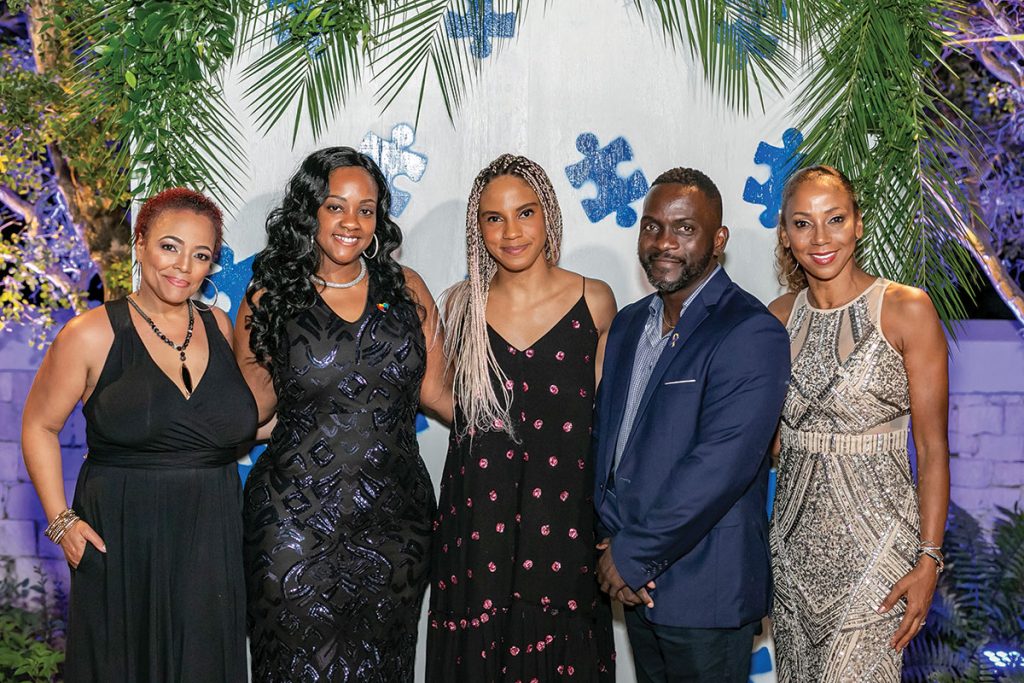 Messam channeled Rigby's passion for autism awareness and orchestrated the April 11th fine dining event, 'An Autism Gala in support of the Hope Foundation' at Grace's Cottage at Point Grace, hosted by American actresses Kim Fields and Holly Robinson Peete, a noted autism advocate. Speaking movingly of the assistance GBRF is offering to parents and children in need, Rigby explained the distressing anxiety of raising, educating, and preparing an autistic child for independent life.
"My wife and I decided to start the foundation, HOPE, because so many parents in our position feel hopeless," Rigby confided in the gala attendees before continuing, "If our children don't learn the way we teach, maybe we should teach the way they learn."
Funds raised from the gala benefit not just autistic, but other special needs young people in a partnership between two beneficiaries: HOPE and Extraordinary Minds – Ashley's Learning Center, also founded by the parent of an autistic child. It's there, in real life on the playground and in the classrooms of the Center in downtown Providenciales that the who, what and why of giving back comes to life.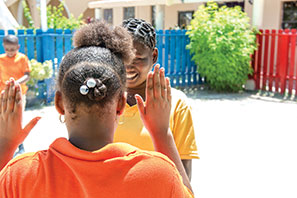 Starting in 2014 with the rejection of her daughter Ashley from several local schools due to her autism, Angela Williams decided to take matters into her own hands by hiring a professional from overseas. Soon after, other parents with special needs kids approached her to share expenses and Williams' facility, and thus the Center was born.
Today, it supports children of all ages and needs ranging from mild to severe autism, down syndrome, blindness, speech and behavioral difficulties. With funds raised from the gala, GBRF support is helping to fund the kids' specialist care by certified special needs childcare professionals who administer a range of therapies and patiently teach life skills and school course work in purpose built facilities.
"It's not just about my daughter anymore", Williams says, "it's become about ensuring that children with special needs have the same chance in life here as anyone, anywhere."
Story & Images: Dominique Rolle/Caya Hico Media