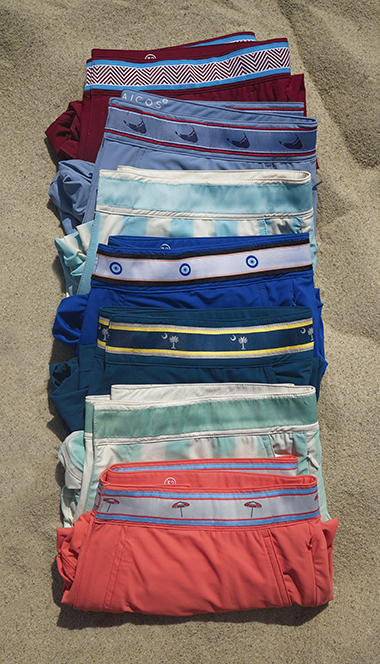 Temperatures across the northern hemisphere are starting to drop, but here in the Turks and Caicos, bikini and board-short weather continues to dominate the forecast. October is upon us, and whether you're planning to enjoy the islands' world-renowned beaches, fly across the waves carried by the wind on a kiteboard or sip sundowners at your favorite beachside cocktail bar, OKAICOS Destination Collection has a style to suit the occasion.
Lambert took inspiration from fishing, biking and beach excursions on family holidays in the Turks and Caicos when he created the original woven trim waist signature shorts design back in 2017. The newly released 2020 OKAICOS Destination Collection includes 5 new OKAICOS styles, as well as a unisex sweatshirt collection and reusable OKAICOS masks.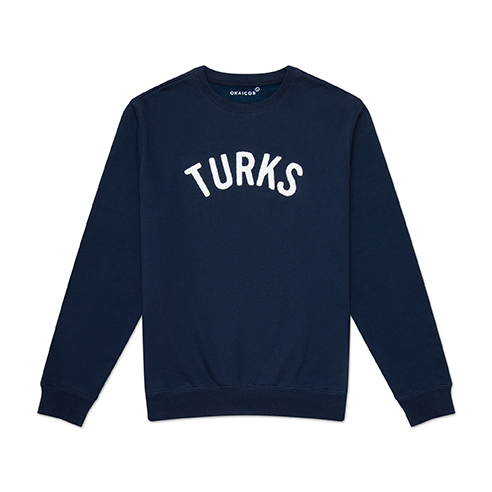 "Sweatshirts and accessories are a new category for OKAICOS," Lambert explains the new items are a perfect extension of the brand. "Effortless style and comfort is our ethos at OKAICOS and we design everything with that in mind." Customers seem to agree, as Lambert says many of the recently launched items such as the RetroOKAICOS, which features a stripe in both electric blue and sea foam green, are currently sold out.
These new designs and styles follow-on from a successful 2019 collaboration of two branded trunks and a collection of customs tees with Wymara Turks + Caicos, available exclusively in the resort's boutique. The partnership was kicked-off with a fun pop-up event at the resort located on Grace Bay beach, last summer.
"We are grateful for the support of our customers and brand partners, particularly over the past several months," adds Lambert. He also noted that OKAICOS fans can expect more new products soon, as well as shares his excitement about another OKAICOS Beach Club event at Wymara Turks + Caicos, "stay tuned for more details on all of that coming soon."
In the meantime, if you are looking to get into the 'OKAICOS' mood, follow OKAICOS on social media and check out the brand's website: okaicos.com
All Images Provided by OKAICOS