Bells ringing. Buttons clicking. Cards shuffling. A cheerful shout out can be heard around the room. It has all the familiar sounds of a casino you might find anywhere in the world, but look closer and you will find it has something unique to offer its guests.
The Casablanca Casino has been an entertainment hot spot in Grace Bay for tourists of the islands and residents alike for over a decade. And while it has a familiar appearance, it has a heart and style that is true to the spirit of the islands.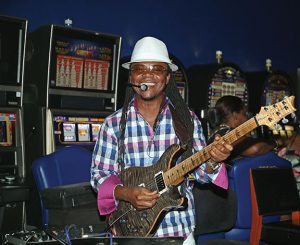 "It is a real gaming experience, but on a much more intimate level," says Casablanca Casino Manager Andy Stephens.
From the first evening, when with much fanfare guests passed a cut ribbon through the front doors into the casino on June 18, 2007, staff have greeted guests with a heartfelt dose of enthusiasm.
"I am very proud of my staff," Stephens said of the team's efforts to continuously give guests a fun, entertaining experience. Staff include many who have been with the team since its early days.
Compared to those in bigger towns, the casino is modest in size, but has all the games players come to enjoy from slot machines to live tables like poker, blackjack and roulette.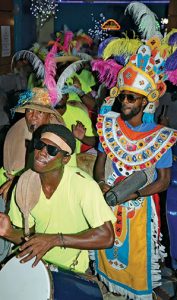 On any given night, you will find everyone from novices to those who come regularly to enjoy the casino experience. The staff are friendly and helpful for those interested in learning any of the games on the floor. You will see dealers welcome new players to the tables with a smile and wait staff happily serving complimentary drinks during play.
It's that warm island hospitality that attracts returning guests back with each visit, and residents to pop in for a night out on the town.
The team at Casablanca works hard to create an engaging atmosphere with new themed parties at the end of each month. Staff dress up in costumes and themed decorations adorn the casino with such care, you are left with the impression they enjoy putting on the party themes as much as the guests appreciate enjoying them.
The casino has also been an active member of the business community, supporting a wide range of local causes over the past ten years. Most recently they hosted a fundraising evening to support families affected by the hurricanes on the island of Grand Turk.
On June 18, 2017, the team celebrated the casino's 10th anniversary. Female staff dressed in dazzling turquoise gowns presented guests with prizes. Several local performers including Quinton Dean, TESS and a live Junkanoo streamed through the aisles. It was an honored night for the Casablanca Casino, but it was also a sampling of what makes this casino so special.