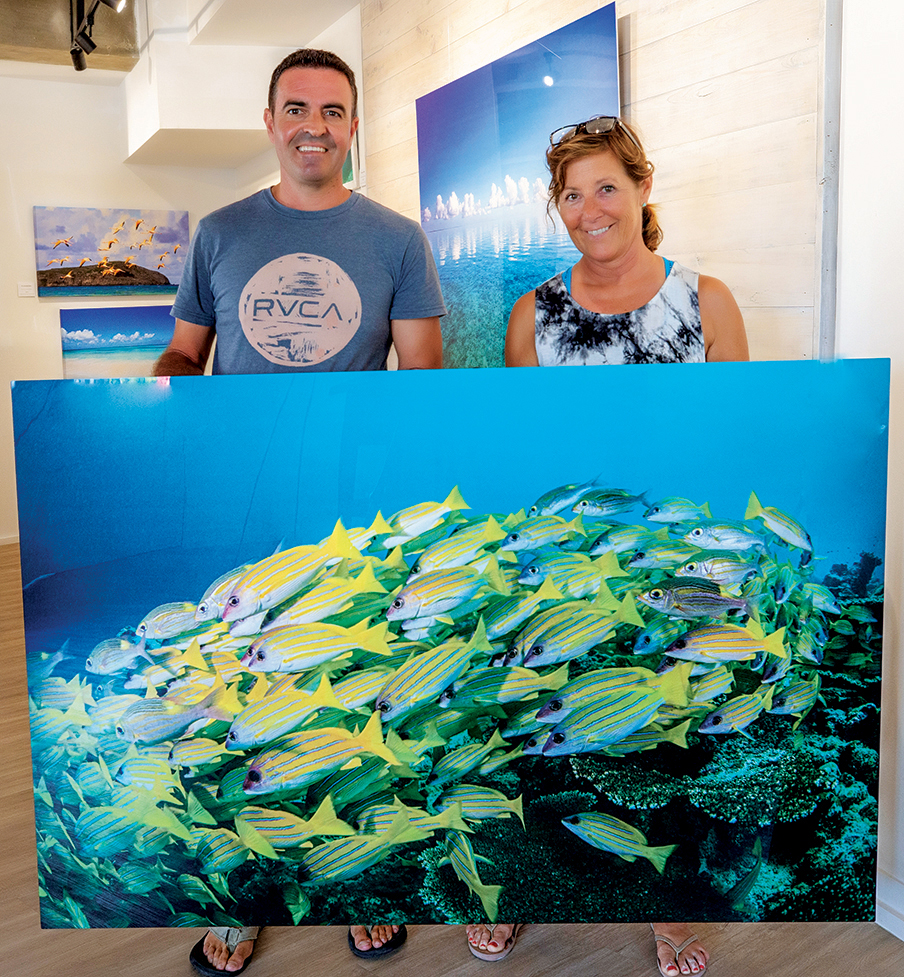 A new spot to add to your 'must-visit' list opened this spring in Grace Bay: Brilliant Studios. Upon entering the shop, exceptional quality photos illuminated by light will immediately capture your attention. On display are breathtaking snapshots of underwater sea creatures and plants alongside stunning images of beach scenes.
You might notice that the shop only features photography, all of which are unbelievably vivid. This effect is achieved through an intricate process whereby the images are heat transferred onto thin sheets of metal, explains David Gallardo who opened the shop with his Brilliant Studios business partner Anita Marcus earlier this year.
Gallardo and Marcus have been capturing the beauty of the islands, above and below the surface, as photographers in the TCI for nearly two decades. Opening the shop, which has the aesthetic of a gallery or a museum exhibition, has been their dream since they met in 1999.
The two made a point of only showcasing scenery from various local islands, including Providenciales, North Caicos and Salt Cay. The underwater images are a nod to Gallardo's passion for underwater photography, which evolved out of his love for diving. Anita finds joy in capturing serene scenes that transport you into the idyllic moment she sees through her lens.
Whether at Brilliant studios in the Saltmills Plaza or on display at a home in New York, they hope that people feel connected to their work and to the island, or ocean, it was captured in.
Images: Brilliant Studios/BrilliantStudios.com