Upcoming Events
Events List Navigation
February 2018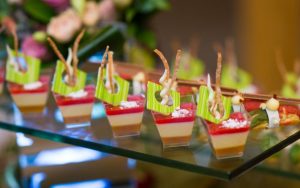 Mark your calendars: The Chocolate Lovers Showcase benefiting the Salvation Army returns for its eigth edition on Saturday, Feb. 3. The Showcase is one of the island's most beloved - not mention creative - single-day culinary events, exploring both the savory and sweet expressions of everyone's favorite indulgence. We'll give you an update as soon as we get an on-sale date for tickets.
Find out more »
April 2018
Held Easter Monday on the beach at the Children's Park in the Bight on Providenciales, Horse Stable beach on North Caicos and Governor's beach on Grand Turk, this event is a must for families and fun lovers on island. Everyone is welcome to participate in activities including an Easter Egg Hunt and games like Egg & Spoon, Tug-O-War and Sack Races. In addition to island music and lots to eat and drink on sale, prizes and trophies are given for…
Find out more »
July 2018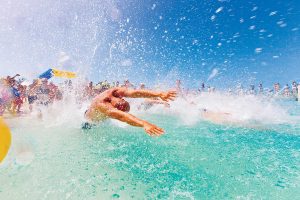 Billed as "One of the World's Most Gorgeous Swim Races," the annual Turks & Caicos "Race for the Conch" Eco-SeaSwim in the clear turquoise waters of Grace Bay is entering its sixth year.
Find out more »
+ Export Events